Fortyfication Issue 136 Dec 2022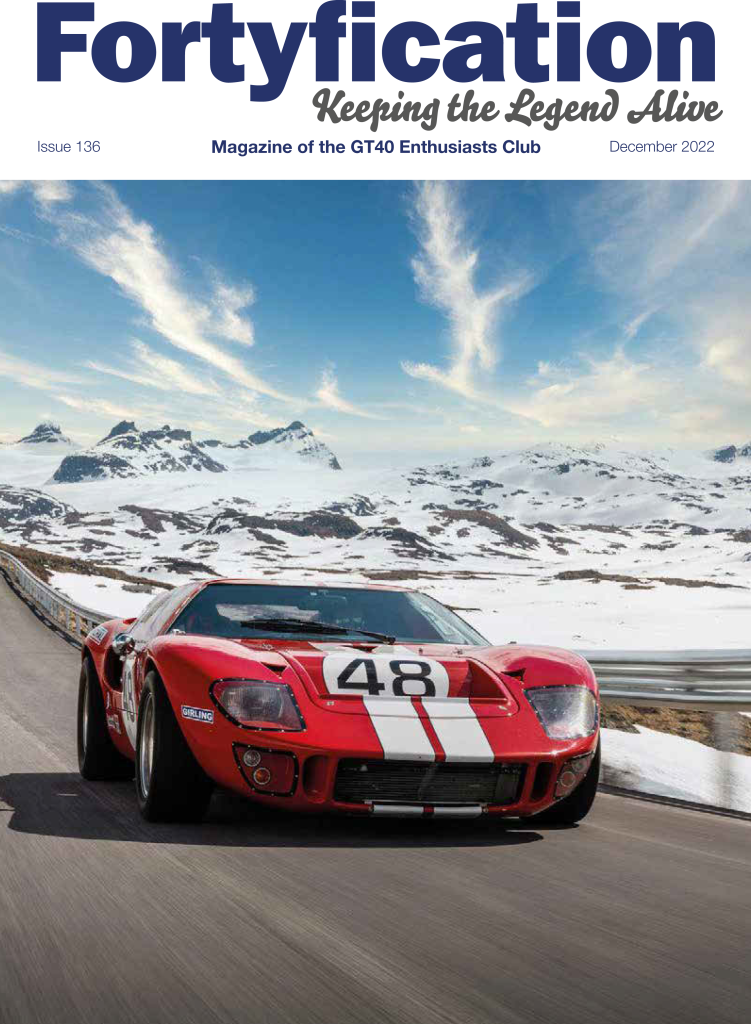 Did someone say snow?
Issue 136 of the club magazine will be on it's way to club members soon.
Look out for your regional reviews, the latest events coverage as well as "Maybe the most powerful and insane GT40 replica that is road legal in Europe?"
Want to get your hands on this issue (plus the entire back catalogue)?