IMPORTANT – SILVERSTONE FESTIVAL TICKETS 2023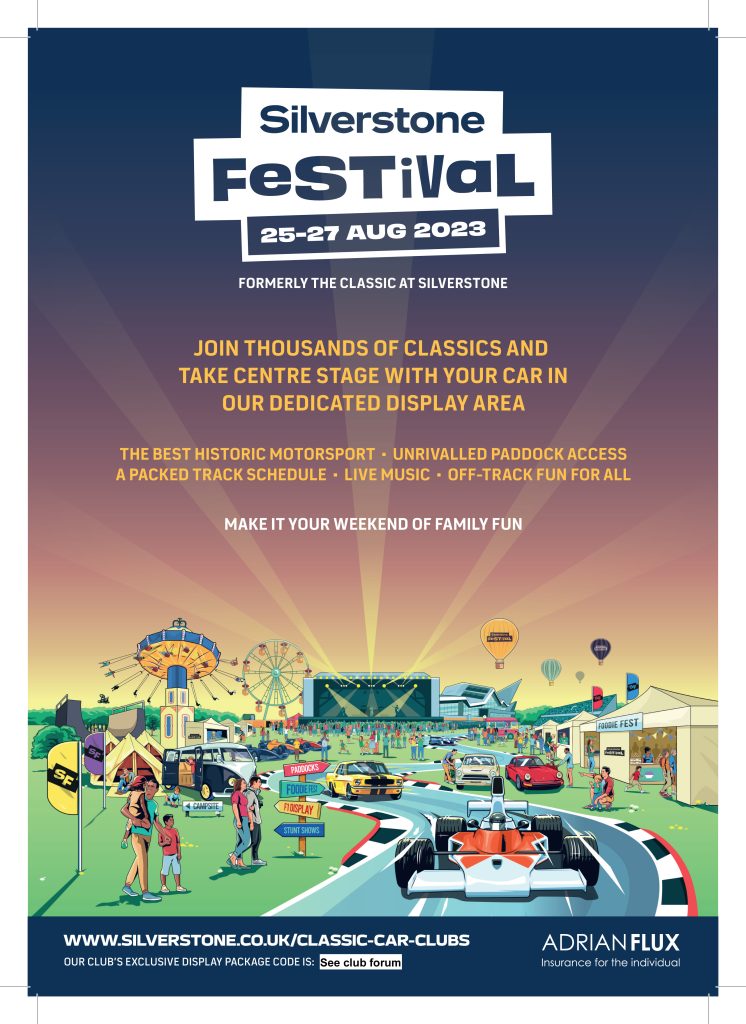 **NEW** Digital Tickets for Silverstone Festival
New for 2023, tickets for this event will be issued as eTickets via a new phone app.
NB – The display pass for your car will still be posted to you ahead of the event.
Silverstone has issued some guidelines on how to access your eTickets.
Head to the Club Forum for more information.