Le Mans Classic – Important information
The following information has been provided by Peter Auto regarding the upcoming LMC 2023 event.
Please read the information carefully to get the most out of your LMC experience.
If anything is unclear please get in touch – lmc[at]GT40EnthusiastsClub.com
Click HERE to read the .pdf version and see below for screen grabs with key information highlighted in yellow.
Click HERE to view the LMC programme
The Club Stand
The GT40 Enthusiasts Club stand is #27 – see map below for location. Due to the overwhelming popularity of the event but a finite amount of space, parking in area 27 has to be strictly for GT40 Enthusiasts Club members only (please have your current membership card with you). The aim is to create a cohesive display of Club GT40s to compliment the European Ford GT display in area 26 directly opposite us. Non-GT40s will be grouped together at one end of the club stand.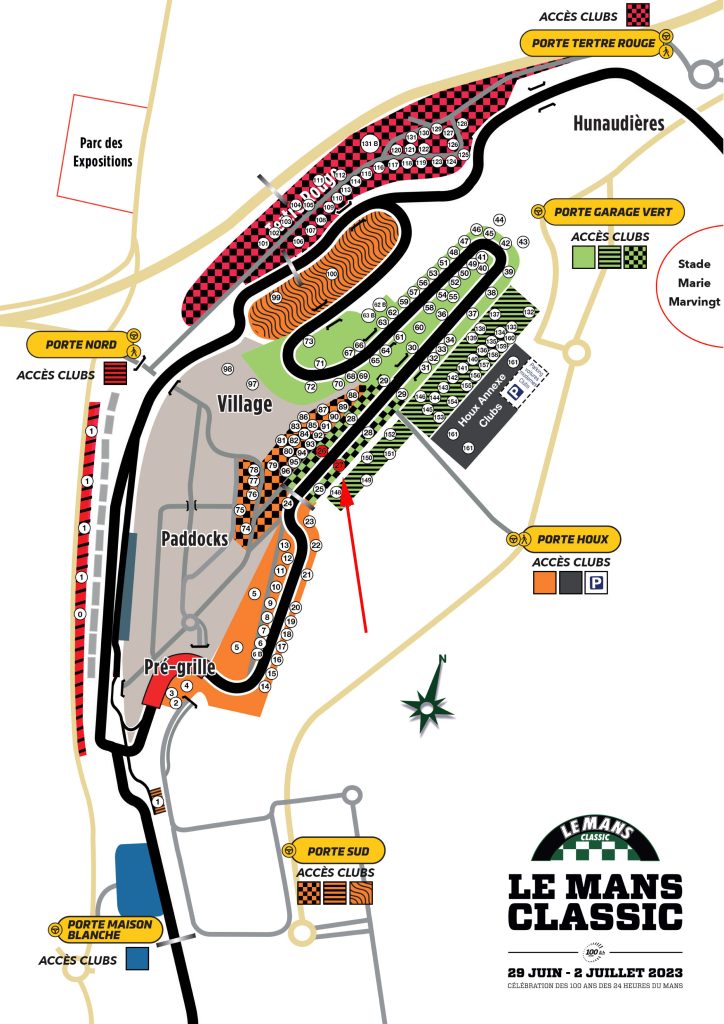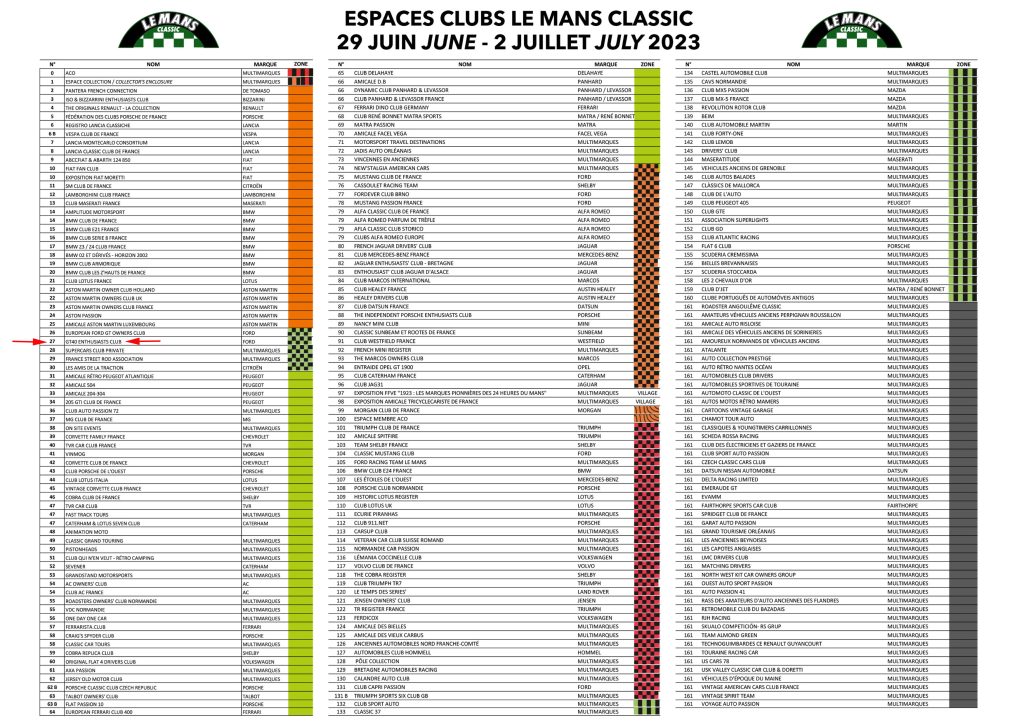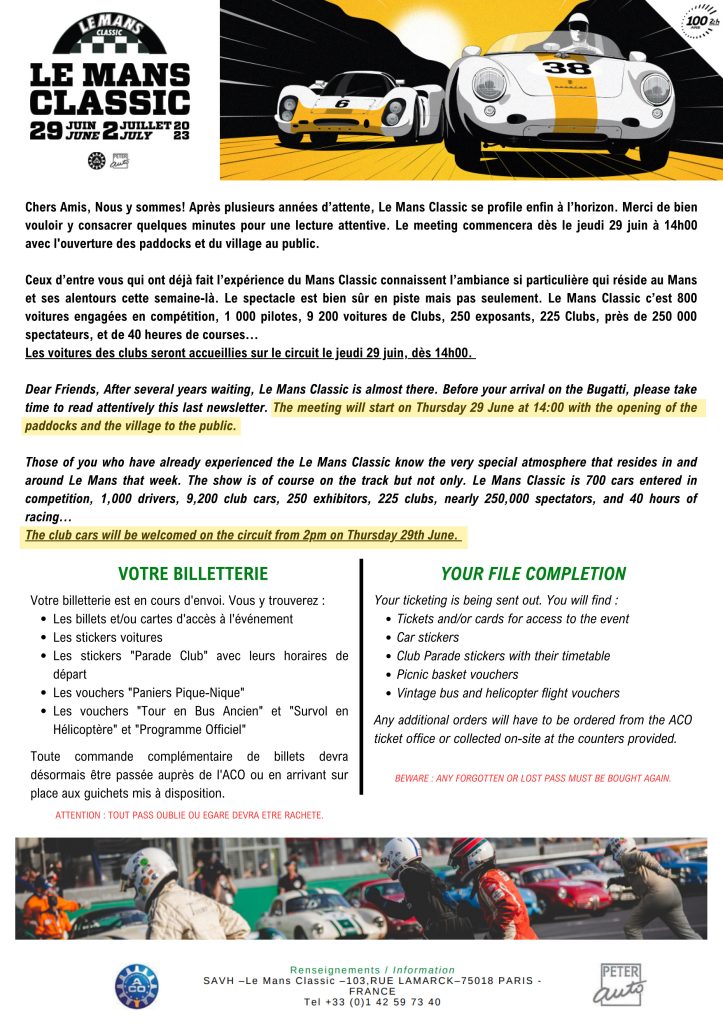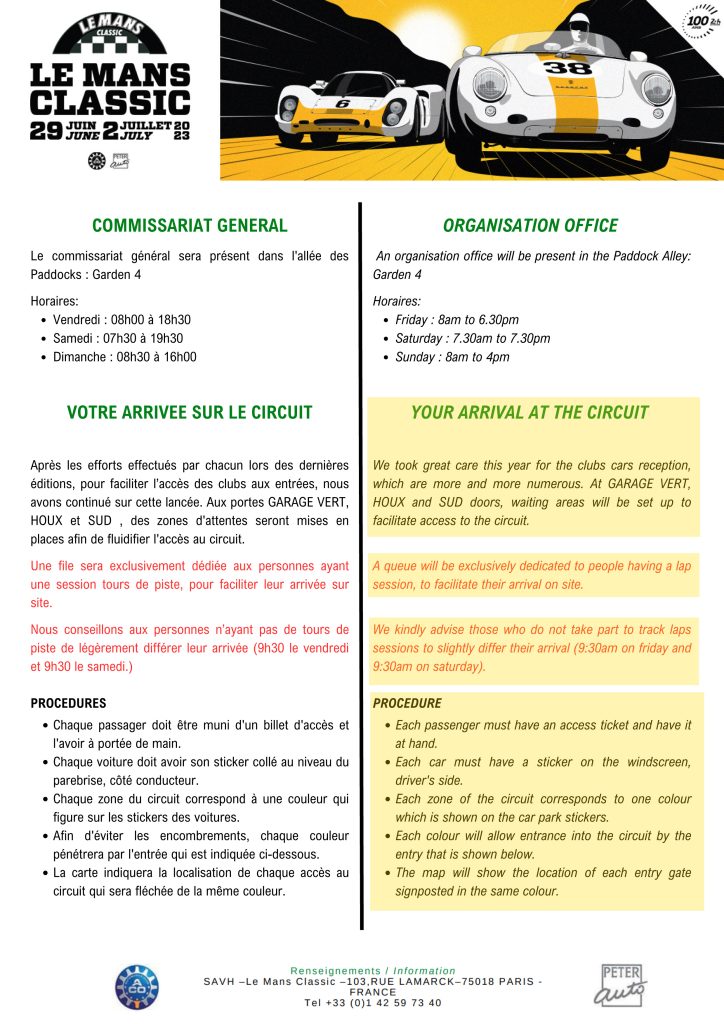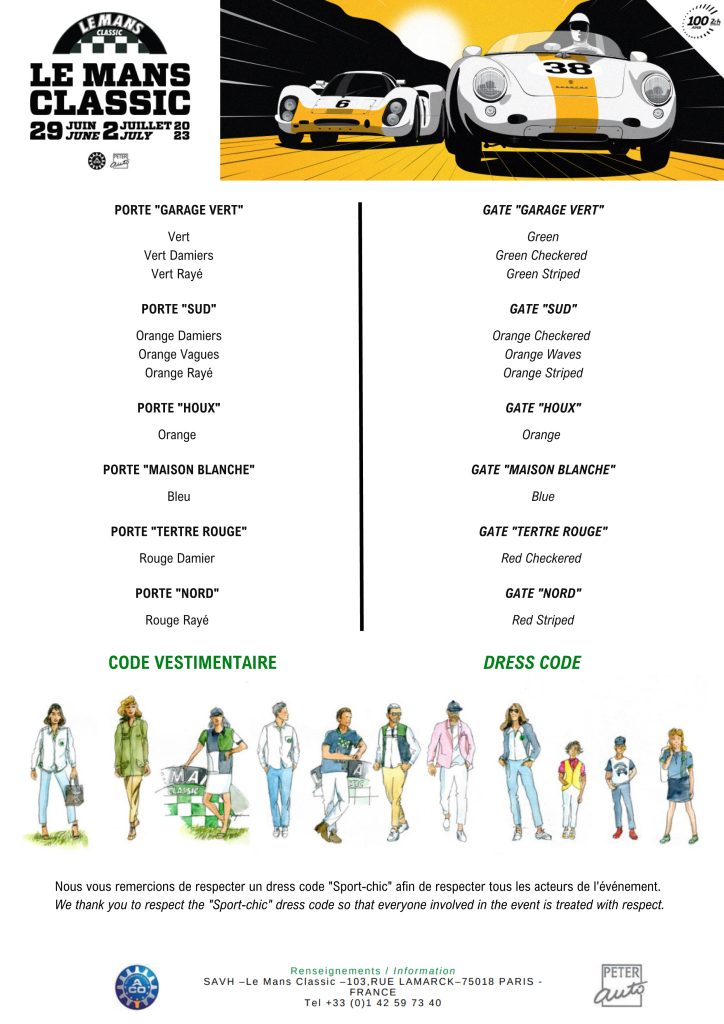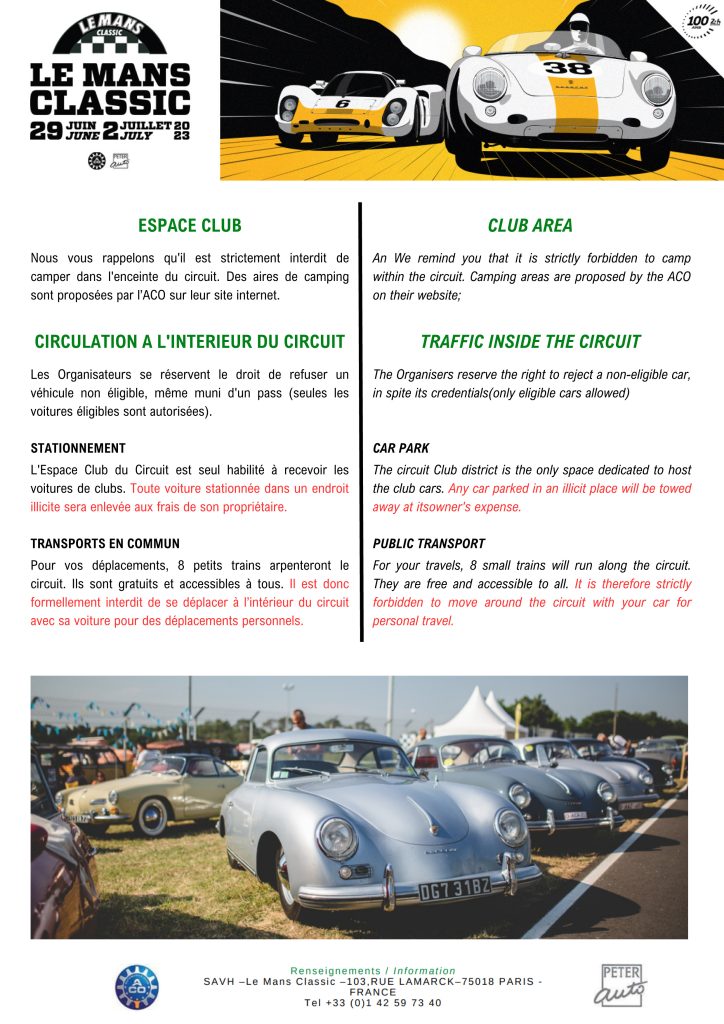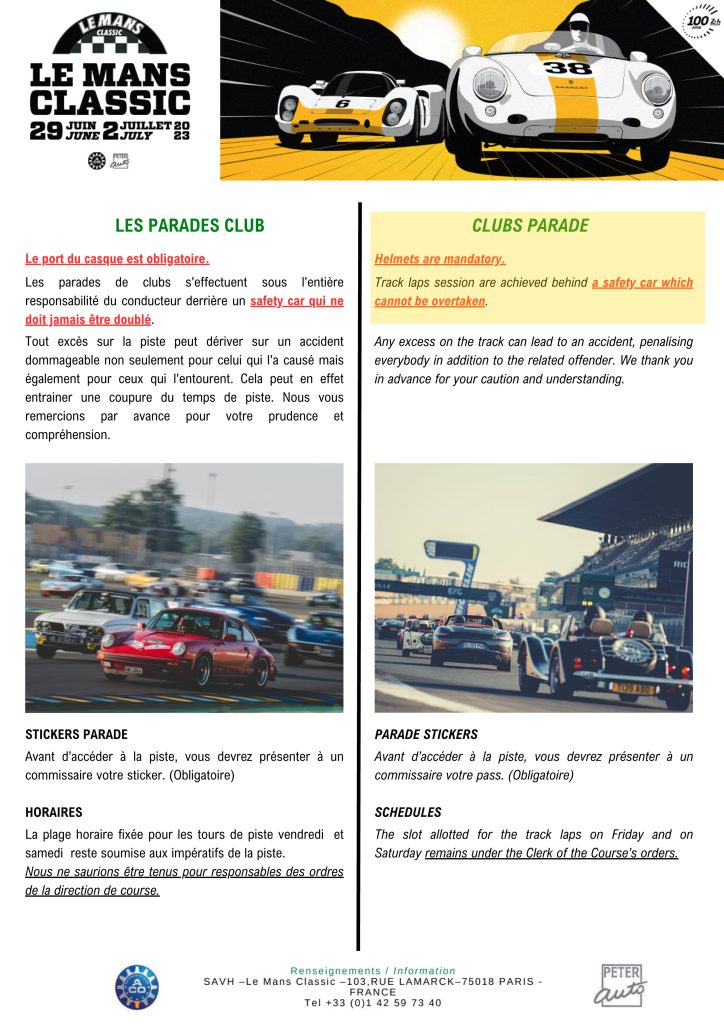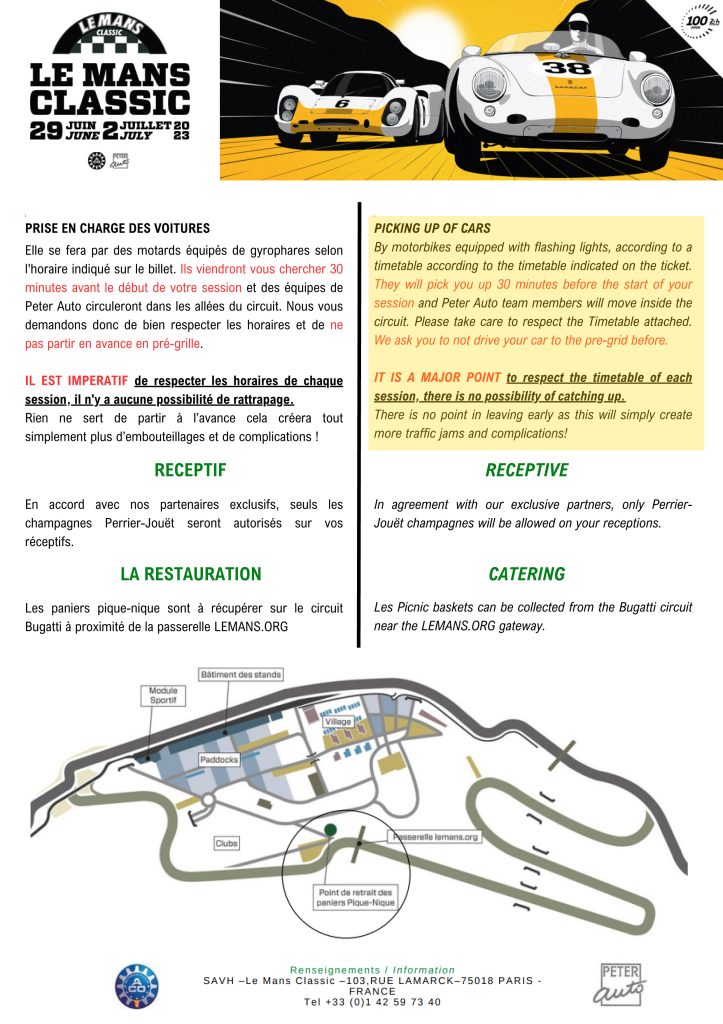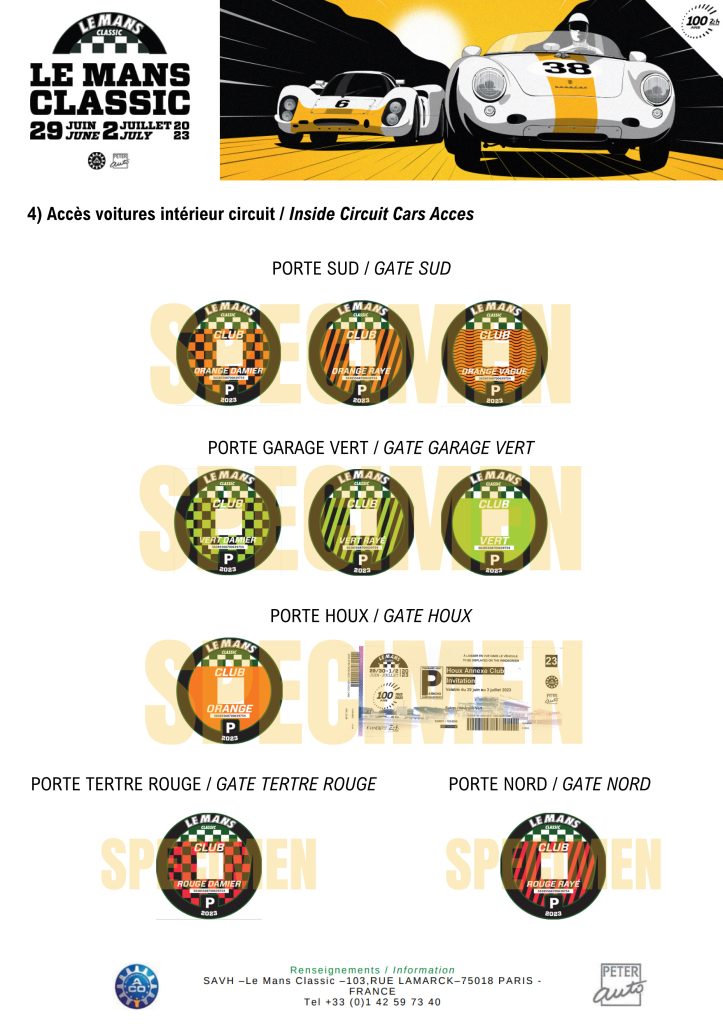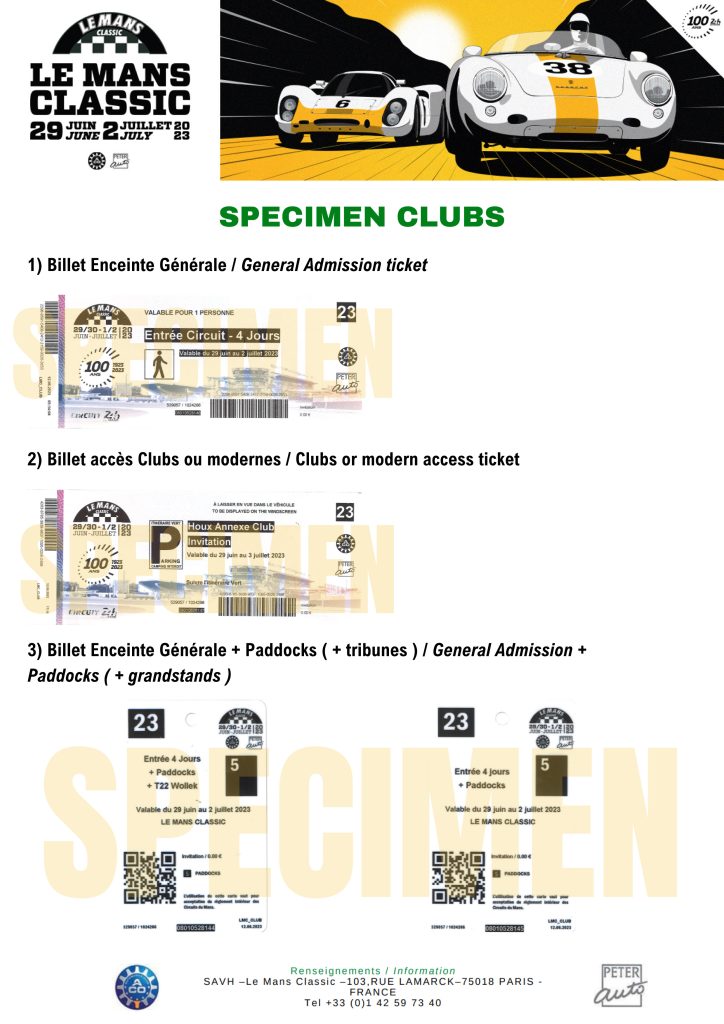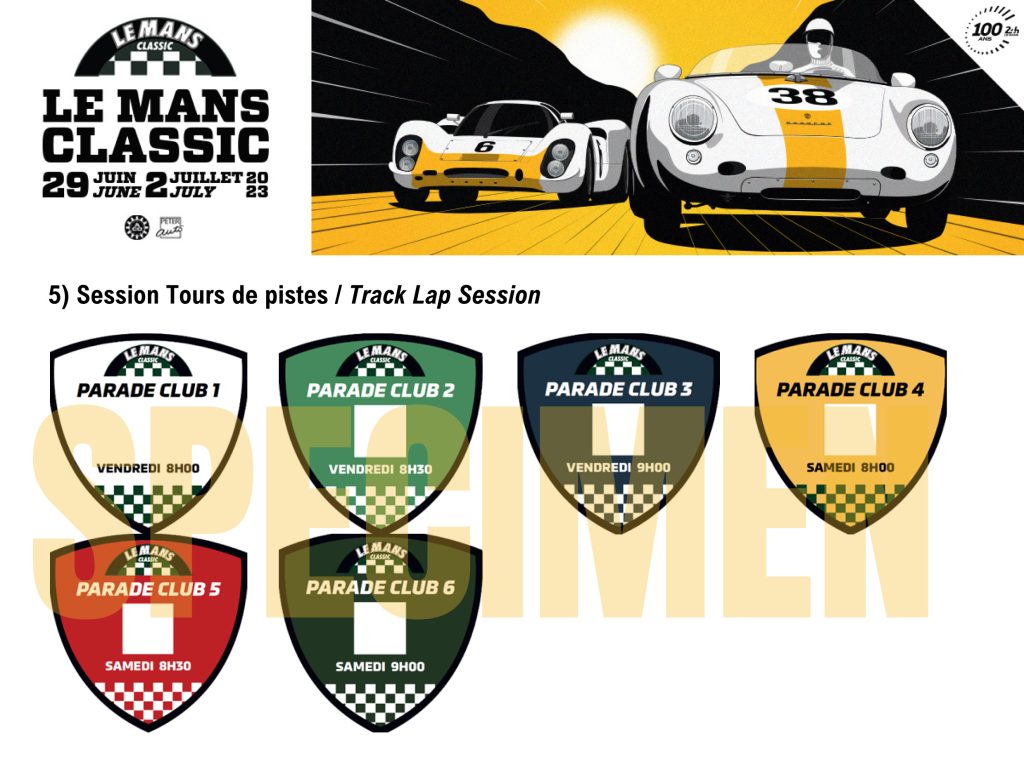 First published 19th June 2023 by Maxine Walter